ENDODONTICS CHARLOTTENBURG & SCHÖNEBERG
Dentist Dr. Muhle & Partner
Endodontics describes a subfield of dentistry that is concerned with diseases of the pulp-dentin-complex (dental pulp-blood and lymph vessels, nerves and connective tissue and the teeth). The main focus is put on the "interior of the tooth". The goal of endodontic treatment basically is the conservation of the tooth.
HOW DOES AN ENDODONTIC TREATMENT TAKE PLACE?
A root canal treatment is the most common type of treatment in the field of endodontics. If a root canal therapy is not promising or passed by, a so-called root tip resection is usually undertaken as a consequence.Reasons for such a treatment are inflammatory changes of the pulp tissue, which can be either painless or very painful. The pulp, the interior of the tooth, consists of blood vessels, nerves and lymph vessels, which are removed during root canal treatment. An inflamed pulp (pulpitis) can occur due to various reasons. With deep caries lesions bacteria can infect the pulp, as well as periodontal disease or trauma may be grounds for an inflammatory disease of the tooth.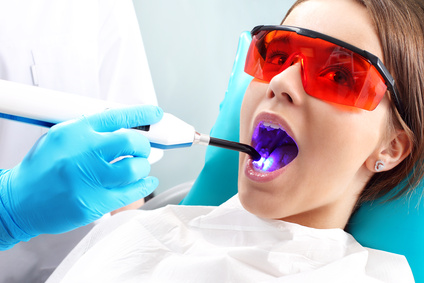 Depending on the tooth different amounts of root canals exists, which have to be thoroughly cleaned and expanded to remove the infected tissue. In its lumen (interior) a hermetically sealed root canal filling is placed. Through modern measuring methods, the length of each root canal can be determined accurately to enable precise filling up to the root tip. A root canal revision is the renewal of a root canal filling performed in case of insufficient fillings, in order to remove excess dead tissue. Should also a revision achieve no success, a tooth apicectomy, in which the root tip is truncated to remove the inflammation, remains as a last resort to preserve the tooth. In addition to these treatments, endodontics also includes the capping or covering of open pulp and any pulp-preserving measures.
If you would like to learn more about endodontics, do not hesitate to contact us or make an appointment at one of our dental practices in the Landshuter Straße or at the Adenauerplatz in Berlin.